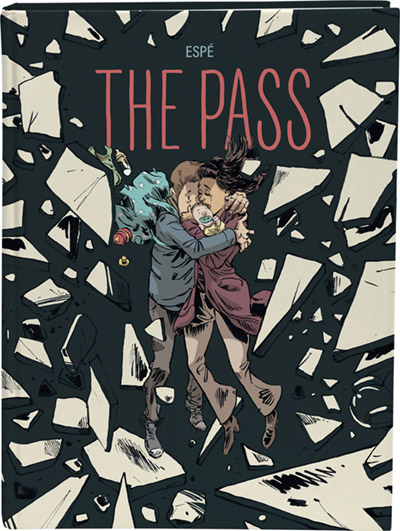 The Pass
Espé translated by J.T. Mahany
"Espé's latest is an empathically rendered, exquisitely detailed, full-color presentation of an extended family's unconditional love and support through crises."
The only way out is through.
Camille and Bastien are overjoyed at the birth of their second child. But their happiness is short-lived. Soon after Louis is born, he is diagnosed with severe heart defects. Because of his young age, he must wait for surgery—and the operation itself could prove fatal.
During the tense and bewildering months that follow Louis's diagnosis, his parents find some comfort in Camille's father, Pablo, who comes to help care for the children. The long wait turns into a joyful interlude of games, tenderness, and deepening love between Louis and Pablo, an experience that will remain forever engraved in their lives.
Inspired by real events, this emotionally engaging follow-up to Espé's The Parakeet continues the story of Bastien, now a father, as he and Camille cope with every parent's biggest fear: that they could lose their child.
"Espé's latest is an empathically rendered, exquisitely detailed, full-color presentation of an extended family's unconditional love and support through crises."
"There is something deep within the nature of Espé's narrative and illustrative delivery that makes the reader more aware of the meaning of self than one thought possible."