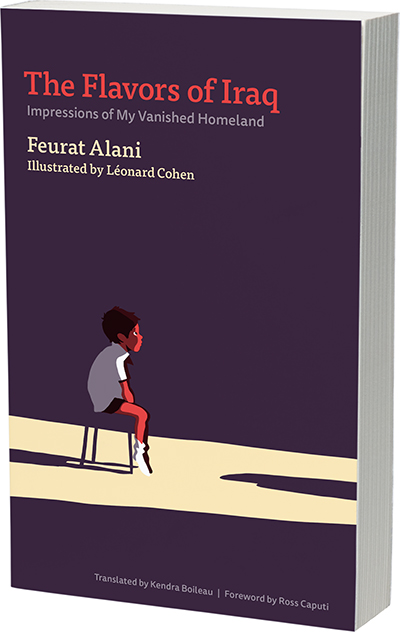 The Flavors of Iraq
Impressions of My Vanished Homeland
Feurat Alani, Illustrated by Léonard Cohen, Foreword by Ross Caputi, and translated by Kendra Boileau
The Western media largely glossed over the immense human suffering that occurred in Iraq during the embargo of the 1990s and the Iraq War. With this innovative and award-winning graphic novel, French-Iraqi journalist Feurat Alani sets that record straight.
The Flavors of Iraq unfolds as a series of one thousand tweets. In them, Alani describes his experiences in Iraq, starting in 1989—the first time he traveled from France to meet his family in Iraq—to 2011, when the last Americans pulled out of the country. Alani recounts the vivid impressions this place made on him as a child—its wondrous colors, tastes, and smells. After training as a journalist, he documents the sounds, silences, and smells of a war in which hundreds of thousands of Iraqi civilians lost their lives.
Illustrated by the striking art of Léonard Cohen and with a foreword by Ross Caputi, a former US Marine who served in Iraq from 2003 to 2006, The Flavors of Iraq tells a poetic and powerful story of an oppressed population, an illegal war, and a country that no longer exists.